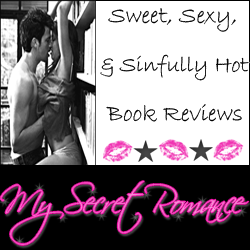 HOT! HOT! HOT! Hot men, Hot story, Hot damn! This was phenomenal! I loved every freakin' minute of this story!
Elizabeth Moore did a wonderful job with not only the hot, erotic sex scenes, she brought out all the things that can, and will go wrong in a ménage relationship. Especially one involving three people who have never been part of a ménage before.
When Garrett and his wife Carrie decide to bring a third person into their bedroom, they pick Garrett's best friend and mentor, John. John has loved Carrie from the moment he met her. But he kept quiet out of respect for Garrett and John. When Garrett offers the chance for them to be together, John says no, at first. Then he gives in.
They spend more than one weekend in bed together and slowly Carrie falls in love with John. How will Garrett handle Carrie and John being in love with each other? John decides to walk out and leave Carrie and Garrett together. He thinks this will make things better and make things easier on them.
I loved this. Ms. Moore didn't pull any punches with this one. Fears, insecurities, fights, hurt feelings were all a part of this story. They didn't just fall into each others lives without any problems. They had to work at it. And things didn't always work the way they wanted or thought.
I'm looking forward to reading more of this series. Especially if they all involve HOT firemen!