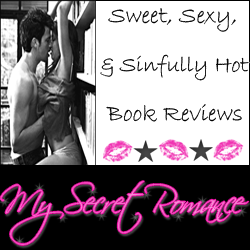 What do you do when your whole life changes and nothing is as it seems? Abriya Rodriguez is about to find out.
Abriya has spent year being bullied by other students in school. She's been called fat and ugly. She's been tripped and had food dumped on her. Then Clarence defends her. He's the hottest boy in school. At the end of school he tells her he'll be back for her in a few years. It's not their time yet. Then he walks out of her life.
Years later she's in university, her grandmother dies and she finds out she's a werewolf. How much worse can it get?
I LOVED this story. I love shape-shifter stories. Shape-shifter stories that are erotic and hot as hell are even better! A.T. Ebanks has introduced us to a new world of shape-shifting hotties! Clarence is a gentleman, a shape-shifter, and OMG HOT! Abriya is a wonderful heroine. She's taken charge of her life. She's gotten in shape, made new friends and doesn't take crap from anybody! When Clarence comes back for her, her whole world changes.
Abriya is a strong character. I like how A.T. Ebanks made her character strong enough to take on the enemy and protect Clarence. She's tough and feminine. Clarence is strong as well. He's the alpha male, strong, caring, and secure enough in himself to not feel threatened when Abriya defends him. He insists on taking care of her but has no problems letting her take care of him when need be.
Abriya handles all of these changes as well as can be expected. She has her moments when she lets it all fly and her frustrations, questions, and insecurities come to the surface. Clarence handles it all in stride. He's not perfect, but love Abriya and gives her what she needs to deal with all of this.
The passion between Abriya and Clarence is HOT! They can't keep their hands off each other and anytime they're alone, the clothes fly…..OFF! Not only does Clarence dominate out of the bedroom, he dominates in it as well. He takes such sweet care of Abriya.
I have to warn you, at one point in the story you will need Kleenex! I was bawling my eyes out. It was so sad. Clarence gets hurt and doesn't remember Abriya. He had no clue who Abriya was. I was crying! It was impressive that she didn't leave. She stayed away from him until he approached her, but she stayed. She endured the pain of him not knowing her. Wondering if he would remember her. It would have been easier for her to leave, but she didn't. You don't abandon those you love just because it gets difficult.
This was a fantastic beginning to a wonderful series. A.T. Ebanks has a way with words that sucks you into a new world. I'm very excited about this series and I'm looking forward to the next one!
I received a copy of this book from the author in exchange for an honest review.