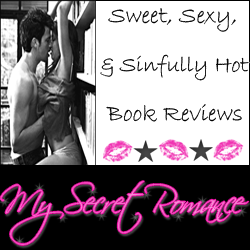 Love stories are so much fun! The burn of a new romance, discovering each other for the first time, getting to know each other, delicious sex anywhere and everywhere! All of these things make a budding romance wonderful.
But when one of them keeps a secret…..a big secret, it can all fall apart in a flash!
Alexa inherited a flower shop that is deep in debt. Dillon James owns the competition and incidentally, her store. They meet and sparks fly along with the innuendos! Before long they're all over each other and spending all their free time together. When Dillon realizes how much trouble she's in and that she hates his store, he keeps it quiet. When she finds out…all hell breaks loose!
I enjoyed every minute of this story. Alexa James is strong and fragile at the same time. She refuses to give up her store and her dream but she feels crushed at times by the weight of everything. She refuses to ask for help. Dillon is wonderful because he helps her without taking over. He gives her suggestions and helps her with orders when needed. As wonderful as he is, he's not perfect. He's dreamy. He's sexy. He's Hot! But he's not perfect.
I've really enjoyed the first two books in this series and I'm looking forward to more. Ms. Quinn has already set up the next couple and I think it's gonna be awesome. The sparks and insults were already flying in this book, so it can only get better in the next one!
I received a copy of this book from the author in exchange for an honest review.