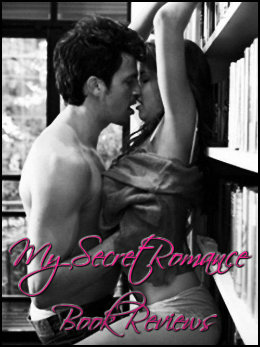 Bodyguards of Pleasure is HOT and SEXY!
Brooke is a svelte computer nerd who witnesses a murder in her small town of Pleasure, Montana. When she runs to the sheriff's office, she's met by the local law enforcement and sexy Gavin. Gavin decides he needs to keep Brooke safe so he takes her home with him.
Gavin is retired from the military and lives with Riley. They're both hot, doms and like to share! They also like their women with curves and brains. Brooke is perfect for them.
I really liked all three characters in this story. Gavin and Riley are similar enough that they get along well but not so similar as to be annoying. They're also different enough to compliment each other. Where one is neat, the other is messy. Where one is ordered, the other is….not.
Brooke is an awesome character. She's not the skinny mini that we find so often in books. She has curves. She's had a few bad experiences and that makes her a little self-conscience, but not enough to be annoying. It's a natural hesitation, but she lets it go when she sees the looks on Gavin and Riley's faces. She doesn't keep harping on it.
Of course, she has the blond skinny mini sister that everyone loves. But her sister is loving toward Brooke and isn't a bitch. She's sweet, charming and friendly. It was nice to have two sister, different in appearance, but get along. There was no underlying resentment. It was nice!
The sex between Gavin, Brooke and Riley was hot. The first interaction between Gavin and Brooke felt a little awkward, but then first encounters can be awkward! They're not all roses!
The suspense of the murder mystery and the attacks on Brooke added to the story. It was just the right amount to make the story work. It really enhanced the story and the tension between Brooke, Gavin and Riley.
I'm definitely looking forward to more of the Pleasure, Montana series!
I received a copy of this book from the publisher via NetGalley.